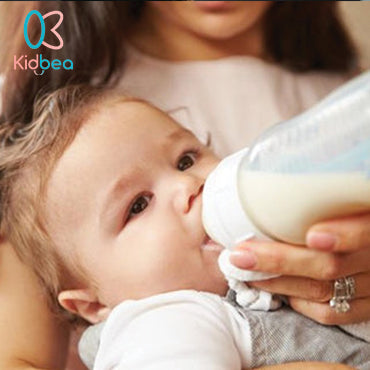 Your baby might but our rompers won't spill.
 In the age of digital media, Modern parents have a whole range of ways to explore, observe, and learn about parenting. We all need to be the best parents we can be to our children in all ways, especially when it comes to their likes and dislikes in all approaches.
Nowadays, the choice of clothes for newborns and toddlers is very interesting. Parents can buy everything they need. The designs, colors, patterns, and prints of the whole set can be chosen according to the parents' wishes. Finally, the choice of clothes in the first years depends on the tastes of new moms, who like to dress their toddlers in a homecoming outfits so that their children will not get any kind of infections from new clothes, from the first days itself until the age of 3-4 years when a baby would like to decide on one personally.
Organic baby clothes are becoming increasingly popular, with many companies touting their clothing as "organic", but this period is often used loosely. Organic clothing is clothes made from fibers grown without the use of insecticides, herbicides, chemical fertilizers, or other chemical substances, which are good and safe for the baby's skin. Additionally, the all-organic fibers are processed without using dyes or harsh chemicals or mixing organic fibers with unnatural fibers.
Popular organic materials for making baby clothes include natural cotton, soybean fiber, bamboo fiber, hemp, or natural wool. Many organic clothing manufacturers choose to leave clothes in their natural colors. Some may also choose to use crushed flower petals or plant fibers to achieve unique colors with as little processing as possible. If you will ask any new mom, what is the most convenient cloth for their baby, rompers will be the first preference. Rompers are usually included in summer outfits.
At Kidbea you will get the Softest, Most comfy, and Spill-proof rompers. Our baby rompers are unique pieces that can be worn as it is without the need of additional pants or shirts. These are comfortable summer or spring clothes that look like a one-piece suit.
The main goal of all parents is to find clothes that are casual and often safe for their children. When it comes to comfort, opting for one-piece outfits for a kid is relaxed and convenient, and with Kidbea, you get varieties of styles and clothes that allow new moms to choose clothes based on their climate, event, and likes. So enjoy parenthood and don't worry about clothes. At Kidbea, everything can be covered for your little one's comfort and convenience. If a child is warm and undisturbed, there is little to worry about.